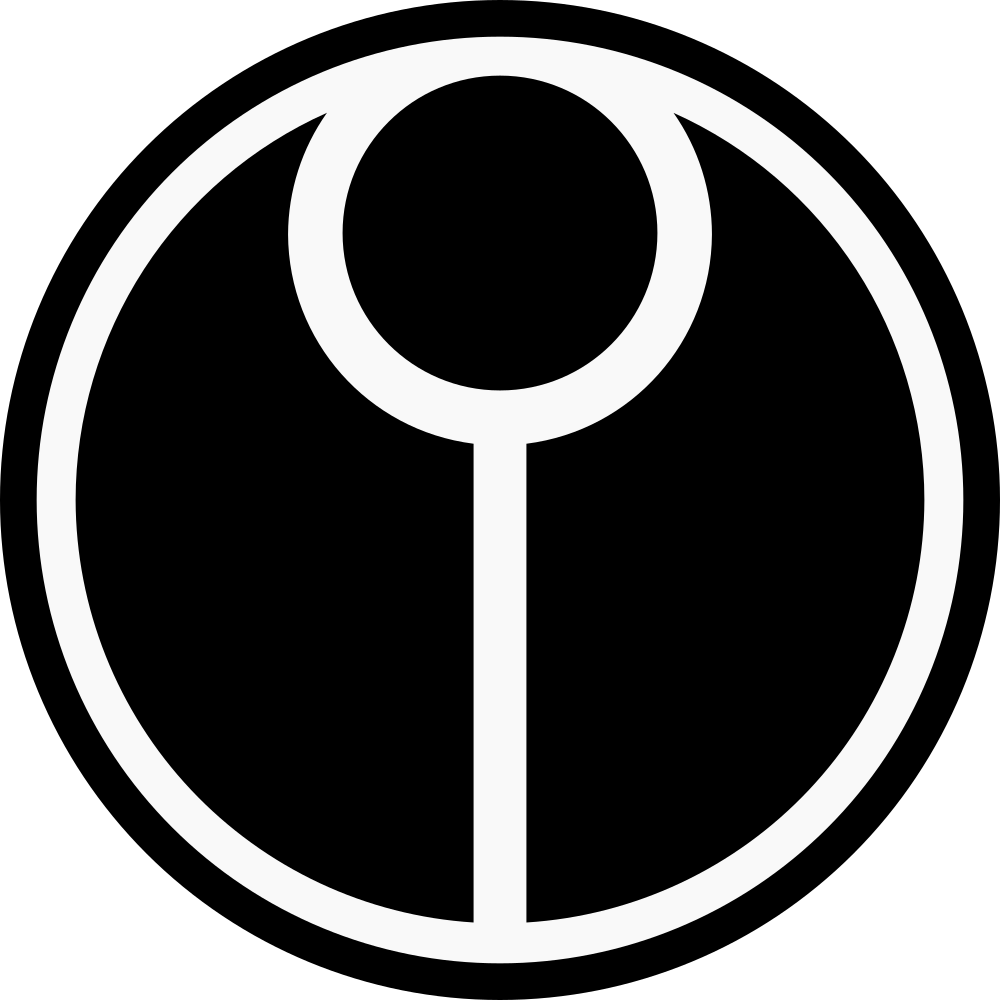 I know its all over the web, but I thought I would throw my two cents into the ring. Firt, let me run down my "qualifications". I have been playing 40k since 2002. My first army was Tau, and it was my only army until 2010. I put my Tau on the back burner for a Chaos Space Marine army, as my main opponents were Space Marines, and specifically the new Space Wolves in the height of their power. When sixth rolled in, I tried all my armies. Chaos quickly died as my Tzeentch/Slaanesh build didn't really work for me in this edition. I toyed with Tau a little, but they kinda got shelved in favour of my Eldar, now with Dark Eldar. The last tournament I played in, I took Tau. As I have ran the con tournaments since sixth came out, I have not ran them in that environment, though I am thinking of running them at the end of May in a small RTT.
Enough about me. I want to run through each force slot and break down what I see, without having played any games, mind you. I am going to ignore the special characters, as I haven't had time to really read them, and just want to get the base of the army right now. I will say though, I am super happy to see Aun'shi back in the dex.
Special Rules
Lets dive into the special rules first.
Bonding knife
: Exactly the same. Unless large squads come back in style, a unit under 25% is usually as good as dead anyway.
Supporting fire
: At first I thought this looked super awesome, then I started thinking about it. In order to get the bonus, the other units must be within 6" of the unit getting charged. Unless the Tau have changed drastically, having multiple units within 6" of an assaulting unit is very bad. Don't get me wrong, I am a fan of the rule, since it is free, I just don't want to be in a position to have to use it.
Warlord Traits
: I'm not going to one by one these. They seem cool situationally, and I do like the "if you can't use this, reroll" addition to many of them. I'm not sure I would always take them over the book traits, but I would definitely give them a look every game.
HQ
Ethereals
: Not much changed here. The honour blade is 5 points cheaper, their normal weapons have to be purchased, but have AP4 for some reason. No Honour Guard, stubborn instead of fearless, and you won't get these guys killed for preferred enemy any more. They don't do anything they didn't do before. I still don't think you will see them.
Cadre Fireblade
: A new addition, and one I'm not terribly sure what its for. For 60 points you can get a model that allows you to get a model that allows to fire an extra shot. For 54 points you can get a whole other unit of firewarriors and get two extra shots. And can move. I'm sure I'm missing something, but I'm not grabbing the model.
Commander
: First thing I noticed is there is no longer a Shas'O or Shas'el option, its all or nothing. These guys also get an extra support system. They are 10 points more than the old Shas'O, but since they now come with Multi Trackers and Blacksun Filters, its only really 2 points more. They stay ICs if you take a body guard, but otherwise mostly the same.
Body Guard
: No an extra choice, like the Eldar Seer Council. 3 points cheaper, lost a WS, and they make any character joined to them autopass Look Out, Sir rolls.
Troops
Firewarriors
: One point cheaper, markerlight is now 15 points, but comes with target lock, so basically the same cost. Come with photon grenades and EMP grenades are a point cheaper per model. All in all, the same. I will still be taking at least two units at minimum size with rifles.
Kroot
: Again, a point cheaper. Their weapons have changed slightly, now counting as pulse weapons. Have move through cover and Stealth(forests). Can give them sniper rounds at a point each. Still super expensive for a shaper, but 7 points less so. I still plan on taking two units. However, the kroot lost a point of strength, meaning the DEFINITELY aren't for combat.(This change strikes me as odd) My troops choice for my Tau army hasn't changed at all, they just got 22 points cheaper.
Devilfish Troop Transport
: Another no real change. Pathfinders don't have to take them anymore, but they don't get the pathfinder beacon. You can add a beacon drone thing that attaches to the tank.Smart Missile Syatems are twin linked, seeker missiles have to fire at the same unit as the rest of the tank. SMS are also half the price. I will still be taking some of these, but linked to my FWs, not Pathfinders.
Elites
Crisis Suits
: Three points cheaper, but come with multitracker, drone controller, and black sun. A Fireknife can now gain skyfire for 20 points, and plasma is cheaper. Fusion guns also have an 18" range now. Many of the systems have changed, and tweaking the new builds should be fun, though I do believe Fireknife will still be strong, likely with other systems or twin linking.
Stealth Suits
: Stealths also get the built in multitracker and black sun filter, and still have stealth and shrouding. The markerlight comes with a target lock, and the fusion has a 6" longer range. My triple suit team, with a leader armed with a fusion markerlight will definitely come out to play. They still cost the same, and there is no leader option, they must upgrade to full Shas'vre, but I can live with it.
XV104 Riptide
: A new addition. For the cost of two stealth teams, or a kitted out crisis team, you can get a riptide. A Tau Dreaknight. A walking weapons platform. Jury is still out on this one, but I'm thinking your gonna need at least two, since they carry a very large target on their chest.
Fast Attack
Pathfinders
: Same old, same old. Again, a point cheaper. Rail rifle doesn't come with target lock and is 5 points more. Have an option for an ion rifle. Three new drone options. I still think they are best with just their markerlights, especially with the removal of Targeting Arrays, meaning suits and such can't get above their BS of 3. Markerlights also changed, with 2 lights removing cover, and still having +1BS per light, but apply to ALL units shooting target. Seekers still cost 1, but won't be seen any more. I still plan to run one, maybe two units, just have to see how stuck at BS 3 affects the army.
Vespids
: Another baffling change. Raised in points. + one Initiative, Hit and Run, and Stealth(ruins). Guns shoot 6" farther. I think even I may drop these. They were expensive and not used before, now they are more so.
Drone Squadron
: Hmmm.... These are intriguing. 2 points more than before, but can take Markerlight and Shield Drones in the squad. A squad of these, armed with markerlights, joined by a BS 5 character with a drone controller, BLAM, BS 5 Markerlight shots. It is definitely something I plan to look into. And they have jetpacks, meaning assault phase movement and relentless. Drool... And its not like I don't have tons to convert up. Or Multitrackers that have no purpose now.
Piranhas
:20 points less, fusion blasters are 5 points more. I have one that will likely see play, but I don't believe I will be buying more.
Sun Shark Bomber/Razorshark Strike Fighter
: I grouped these two together, because, alas, I was hoping for so much more. They are a piranha in the sky. They barely beat out a razorwing for armour. And no flickerfields. The Sun Shark's regenerating pulse bomb would be awesome, except it is only Str 5 AP 5. Both can bring a lot of hits, but not much else. I see these flying on, taking shots, flying off... or crashing. I really liked the model, but don't have plans to buy one. I will be doing some proxying, just to validate(invalidate) my first take, but don't have high hopes.
Heavy Support
Broadside
: You knew it was coming. We all had them. "But they can get skyfire now!" Yeah, but at strength 8, they only have a 37.5% chance of destroying a flyer in a single round with a unit of three. That same unit in the previous book only had a 30.5% chance. Was it worth it? Shall we discuss the new percent chance of chipping the paint on a Land Raider? I will still likely be taking a unit of them, kitted for Flyers, just to deal with that, but the Broadside has left my mainstay status behind.
Hammerhead
: The old Railhead has gotten 15 points cheaper, but the burst cannons are now twin linked instead of separate. With Smart Missiles being twin linked, I may go back to the missiles. Ionheads got more expensive, but who took those anyway. The HH did keep the Targeting Array, so you can get a BS 4 tank. You can add Longstrike to one of these, but that's for later. These will be comeing back into my list in force.
Skyray
: Something something, now has Skyfire. 10 points cheaper for basically the same thing. Still not getting one of these.
Sniper Drone Team
: 22 points cheaper, can have multiple slots, and can still add in the extra units for the slot, but now count as one unit. Guns are now rapid fire, 48" range, AP 5. I was looking at these guys until I saw that they no longer have the rail rifle, which moved to AP 1. AP 5 just doesn't cut it. Looking like Hammerheads won this section easily.
Closing Thoughts
Overall, I like what Mister Vetock has done. I haven't read the fluff, but the army entries fit very well with what has come before. It still feels very Tau. I also don't think my lists will change terribly much, running the same basic line they did before. I am looking at a very mobile, mechanised force, running Hammer Heads and Devilfish, backed up with jet pack infantry and infiltrating Kroot.
A rough list
HQ
Commander Cyclic Ion TL Missile P Drone Controller Marker Drone 140
Commander Plasma Rifle TL Missile P Drone Controller Marker Drone 140
Troops
Firewarriors 6 Rifles 54
Devilfish SMS Disruption Pods 85
Firewarriors 6 Rifles 54
Devilfish SMS Disruption Pods 85
Kroot 12 72
Kroot 12 72
Elites
Stealth Team Shas'vre Fusion(ld) Markerlight 110
Crisis Team 3 Plasma TL Missile 180
Crisis Team 3 Plasma TL Missile 180
Fast Attack
Gun Drones 4 Marker Lights 56
Gun Drones 4 Marker Lights 56
Heavy Support
Broadside 3 Velocity Tracker 255
Hammerhead Rail Submunition Disruption SMS 145
Hammerhead Rail Submunition Disruption SMS 145
Hammerhead Rail Submunition Disruption SMS 145
Total: 1974
Still rough, with some points left to play around with, but its my start.